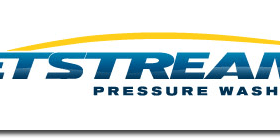 Frank Hall
813-438-9211
www.jetstreampw.com
jetstream7@outlook.com
Professional Residential & Commercial Pressure Washing & Exterior Cleaning Services in Lakeland, FL and surrounding areas of Central West Florida.
Jet Stream Pressure Washing Inc services Polk, Pasco, Manatee, and Sarasota Counties. We offer Prompt and Courteous Service and satisfaction is guaranteed. Make it gleam with Jet Stream.
We offer a complete range of services for Homeowners and Residential Property Managers in Lakeland and surrounds of FL, including: Soft Wash House Washing (which includes cleaning and restoring all types of substrates and surfaces such as vinyl siding, aluminum siding, brick, stucco, wood, metal, awnings, gutters, soffits, windows and more.
We also provide our specialized range of Exterior Cleaning and Pressure Washing Services to Business Owners and Commercial Property Managers in Lakeland FL and all surrounding areas of Central West Florida.
There is a better, safer, longer lasting way to clean your roof.
We pride ourselves on only using environmentally friendly cleaning agents and taken all necessary precautions to protect and preserve the environment, whilst undertaking our pressure cleaning services.
We strictly abide by all relevant EPA (Environmental Protection Agency) guidelines and legislation which governs the Pressure Washing industry.


Tags: commercial pressure washing, jetstream pressure washing, pressure washing, residential pressure washing, roof cleaning, tampa bay pressure washing services