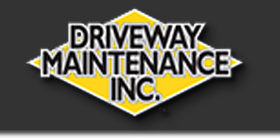 Ryan Lang
813-957-8773
www.driveway.net
rlang@driveway.net
DRIVEWAY MAINTENANCE, INC. is a LEED Accredited full-service asphalt paving contractor and sealcoating expert.
We serve Miami, Naples, Orlando, Palm Beach, Ft. Lauderdale, Ft. Myers, Tampa, Ft. Pierce, Delray and Daytona, Florida.
We have been building new parking lots and maintaining, preserving, and beautifying existing asphalt surfaces in Florida
and the Southeast for over 60 years.
Driveway Maintenance Inc. is the largest sealcoating company in the United States* and an industry leader in asphalt restoration, asphalt paving, parking lot installations, sealcoating, and repair.
SERVICES OFFERED

Tags: ADA compliant ramps, asphalt milling, asphalt repair, asphalt sealcoating, concrete curbing, concrete repairs, concrete sidewalks, parking lot maintenance, parking lot striping, parking lots, parking stops