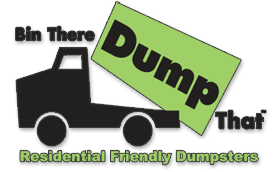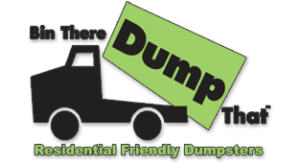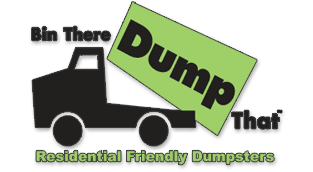 JC Northrop Jr
727-475-1080
www.TampaBTDT.com
tampabay@bintheredumpthat.com
BIN THERE DUMP THAT is a locally owned & operated dumpster rental company, serving the Tampa area. We service residential, condominium, town home, & commercial projects across Hillsborough, Pinellas, & South Pasco Counties.
Are you building a new home, remodeling an old home, doing a home clean out, yard clean up, kitchen remodel, bath remodel, junk removal or a garage clean out? We provide 5 convenient sizes from 4 yard to 20 yards to meet all your project needs.
We are here to make your dumpster rental experience easy, call and schedule your delivery today!
OUR SERVICES:
Construction Dumpster Rental – Bin There Dump That is a specialist in the field of bin & dumpster rental.
Property Professionals – Where you are, we can be ~ on time, affordable, dependable.
Residential Dumpster Rental – At Bin There Dump That, it's about providing trash dumpster solutions to all the debris connected to your home clean out, clean up or renovation project.
Dumpster Sizes – A mile is a linear measurement of distance, and a yard, like your backyard or a stockyard, refers to a well-defined area or linear measurement of three feet. A square mile, however, is a section bounded by a mile on each of four sides. Similarly, a yard ~ when it refers to mulch, gravel, concrete or dumpster rental size, for example ~ is really a cubic yard – a volume with 36 inches on each of six sides.
Bin There Dump That offers five dumpster sizes. You can rest assured that we will assist you all along the way with delivering the best size dumpster rental bin to meet your needs!

Tags: commercial dumpster rental, construction dumpster rental, dumpster rental, junk disposal, property professionals, residential dumpster rental, residential dumpsters, waste disposal