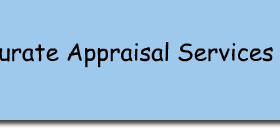 David Varrieur
813-503-6970
813-832-2636 (Fax)
www.accurateappraisalsflorida.com
appraiserfl@outlook.com
Accurate Appraisal Services has been providing affordable, high quality appraisals in Central Florida for many years.
David Varrieur is also a Past President of the South Tampa Chamber of Commerce and past Appraisal Committee Chair for the Greater Tampa Association of Realtors. David specializes in the South Tampa, Davis Islands and Seminole Heights markets and is especially well versed in difficult and complex properties.
RESIDENTIAL APPRAISALS FOR:
Construction Draws
Divorce Proceedings
Estate and Trust Creations
Expert Witness Testimony
FHA
Foreclosures
List for Sale Appraisals
Pre-Foreclosures
Relocations
REO (Bank Owned Homes)
Reverse Mortgages
Vacant Land

Tags: appraisal services, construction draws, divorce procedeengs, estate and trust creations, expert witness testimony, FHA, forclosures, pre-forclosures, relocations, REO (Bank Owned Homes), reverse mortgages, tampa bay appraisal services, vacant land